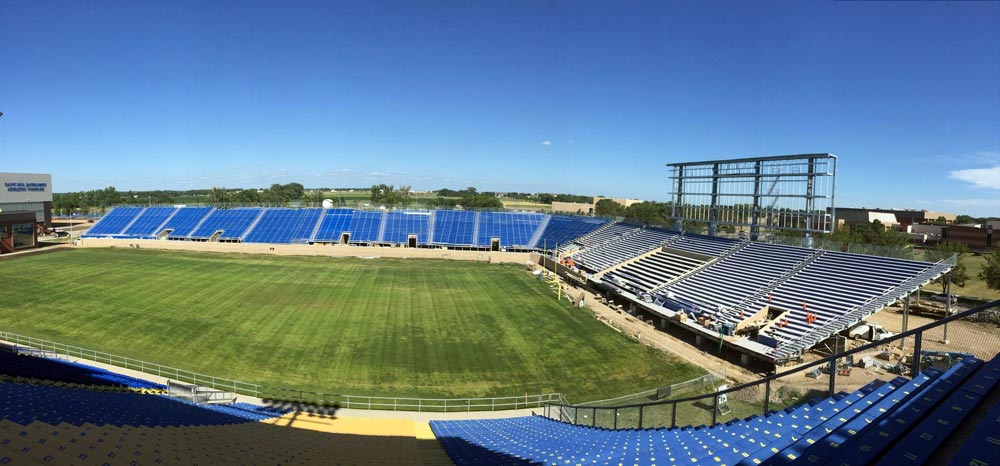 The city of Brookings, South Dakota and the fans of the South Dakota State University Jack Rabbits are in for a treat over the next year. After nearly 5 years of planning, design, and construction the newly minted Dana J. Dykehouse Stadium is taking shape. Daley Construction is in its final stages of work at the brand new football stadium where our teams have spent the last 6 months overseeing steel erection of the sub-structure, staging of the aluminum bleacher seating, and installation of the decking, stairs, and fencing.
South Dakota Weather
Our team has worked through rain, cold, ice, heat, and wind to bring our portion of this project to a close by the deadline. The project started when temperatures were dipping below freezing and as we finish temperatures are reaching well above 90 degrees! The weather was a major contributor to the overall challenges during this project given South Dakota's unique weather profile.
Our People and Process
This project required significant amounts of labor with as many as 20 on-site just for our portion of the erection and installation. We also relied on several different pieces of heavy equipment and a unique set of specialty tools to keep progress moving at an acceptable pace.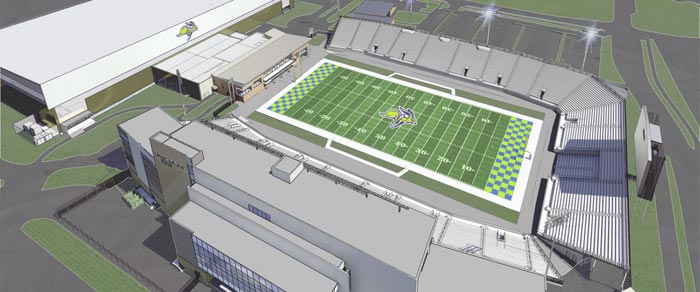 The Dana J Dykehouse Stadium is expected to be complete in the fall of 2016. Once complete, the state-of-the-art facility will move its seating capacity from the previous 11,000 to more than 19,000 in 2016. It will offer a significant improvement to amenities such as luxury suites, improved food/beverage services, and an overall experience that will rival other elite stadiums in college sports.
Football Stadium Bleacher Construction Update from Director of Athletics Justin Sell
Sell on Dana J. Dykhouse Stadium
Dana J. Dykehouse Stadium Seating Chart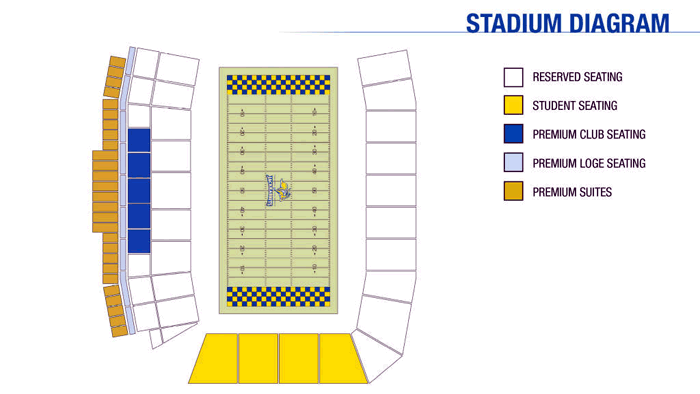 If you are curious about the site or the progress being made then be sure to access real-time construction updates of the football stadium live via webcam.